Successful Conclusion of Summer Camp 2016 in AAIS
July 7, 2016: The Academy for Advanced Interdisciplinary Studies have successfully hosted the 2016 Summer Camp for Distinguished Undergraduate Students in July 4-6th, which appealed to a total number of 378 young minds from different universities all over the country. Students had face-to-face communication with the front-line researchers in AAIS, and experienced the beauty and challenge of advanced interdisciplinary studies.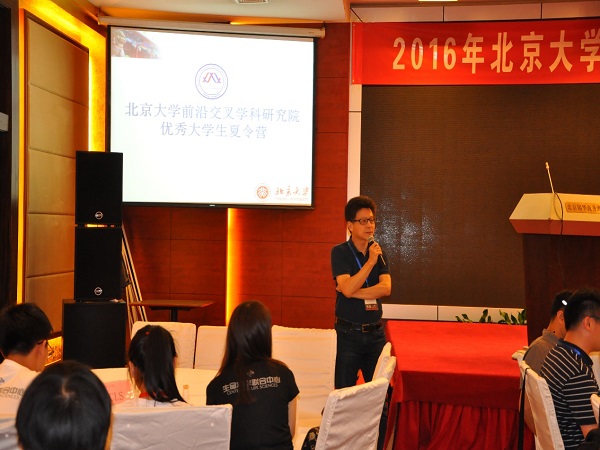 At the opening ceremony held in the evening of July 3th, Prof. Chao Tang, Executive Dean of AAIS, gave a welcome speech, and introduced the working philosophy, academic divisions, faculty resources, latest accomplishment and the unique features of AAIS. Representatives from each research center have also attended the event.
In the following 3 days, students visited the laboratories in the Biomedical Interdisciplinary Research Center, the Biomaterials and Tissue Engineering Research Center, the Data Science Center, the Quantitative Biology Center and the Center for Life Sciences. A series of lectures, field trips and Q&A meetings were organized to help students broaden their horizons and explore their interest.
The Summer Camp for Distinguished Undergraduate Students is a highly valued program in AAIS, with the aim of encouraging the communication among university students and introducing interdisciplinary fields to the future scientists. Starting from 2009, the AAIS Summer Camp has successfully held 8 times, and become an important window for the students to learn about the institution.